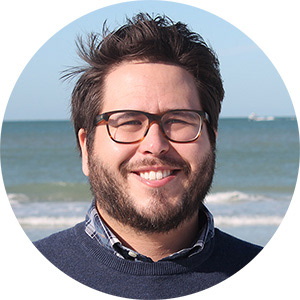 I am a self-taught Web/Graphic Designer & Illustrator with over 7 years of professional experience based in St. Petersburg, FL. My experience includes in-house, agency and freelance work. I've started two profitable freelance design companies, working on client projects as well as my own.
Though each project varies, I am skilled in all aspects of the digital creative process, from concept and design to development and launch. My background in anthropology (B.A.) helps me to understand for whom each design is being built and create products with simple, useful and enjoyable user experiences.
In my free time I enjoy cooking and spending time with my wife, Nicole, our two kids, Hudson and Virginia, and our dog, Jericho.